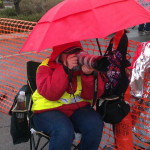 ABOUT ME:
The definition of a Virgo is someone who is analytical, critical, skeptical… and suborn. Yeah, that's a pretty accurate description of me. My name is Shelly and many moons ago I started out in life as a digital colorist for all the big name comics; Marvel, D.C., Dark Horse and Image Comics. I stayed in the digital graphics/print world for about 15 years… then moved into professional photo/video in 2001. I mastered the "sniper" shot. When skaters are doing an axel jump over you, a dragster launches from the starting line or you have a line of people wanting a free instant print at a corporate event… you learn to think (shoot) fast! Because most the time you can only get ONE shoot in… So it better be a winner. I personally enjoy this style of photography. Although, I started out with wedding & portrait/studio work, I quickly realized that posing people bored me. So originally when I was asked to explore WPPI, I instantly said NO! I believe what leaped out of my mouth was "I don't do weddings!" Then when my brain caught up to speed, I back-tracked my no and said yes. I believe every opportunity, good or bad, can bring you one step closer to your destination. I still don't know what I want to do with my life. Short of living day to day – job to job, I don't know what else would make me happier. I get bored quickly and love trying new things. So currently I am trying to learn the fine art of Marketing, but staying in the world of visual creativity. Basically, tying all my life's journeys together… and making a good living by means of advertising.
 I took a wide variety of classes at WPPI over a three day period. All were "How to…" from business owners who want to help others achieve their goals; Marketing, Photoshop, Lightroom, Great Photos, Super Video, Networking and Planning ahead for the unknown.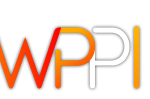 SUNDAY- FIRST IMPRESSION:
 As I was driving to the MGM, Sunday morning, I was concerned as to where to go. From parking to registration to finding my classes. I must say MGM has running EXPO's down to a science. I didn't have to park "a mile away" and I didn't get lost (for long). There was so many people who were working for the event, you can't possibly become lost in the madness. And all these "Ask Me People" knew their stuff. And if they for some reason didn't know answer to you question, they knew how to find it. I received my media pass and a swag bag, which I'll go into later, and away I went to my first class.
 I'm off to a great start!
 Well, it started off great… Then I was off to my first class, "Networking like a Pro". Yeah, this guy was the opposite of professional. I don't have anything good to say about him. So, I will follow Mama's advise "If you don't have anything good to say, then don't say anything at all". I don't want to taint the flavor of WPPI, because over all – The event was good. I gained some knowledge that I never would have had an opportunity to of had elsewhere. In fact, this class taught me… I know more about Networking/Marketing than I gave myself credit for. And that made the class worth my time!
Then off to Launch Pad…
Brief description of what it is: Where a handful of vendors come to give a sneak peek of what they have to offer… And free food. 😉
The room was packed with people. Every booth was surrounded by inquisitive minds. If you don't know what you are interested in, you could get lost in the shuffle.
My highlight, was having a change to met Gary Fong. I have a class with him later this week. I can't wait to hear what he has to say. I recommend taking a moment and looking him up. His life is defiantly a rags to riches story. Not only is he successful… He's down to earth! And those are the people who can inspire to help make your dreams a reality. He has mastered the art of diffusing light. I already use his products, but he has one now that I MUST HAVE. The LightBlade is such an incredible concept. It's small and flat enough to stick anywhere in your photo bag. I will be ordering one of these!
THE SWAG BAG:
Because I had a Media pass, I was lucky to receive a backpack full of goodies. The bag is actually designed by Lowepro. Its not only good looking… it's quality made. It's a typical backpack, so I don't think I'll put camera equipment in it. But most of my Action Sports Events, I carry a separate bag for all the other needs – water, snacks, sunscreen, note pad, maybe a hat or anything that I might need on location. So, I'll defiantly start using this because of its sleek look. (I am also partial to Lowepro – I own other gear bags made by them)
 Inside was several information packets, fliers, and pamphlets. In the bag were "silly" stuff, pack of gum, plowpop, wrist bracelet and a USB car charge… All of course, having the sponsored name on them. There was a couple of photo frames and two images printed on wood… currently my career direction does not has a need for this, but I will keep it in the back of my mind for future endeavors. Oh, and ThinkTank provided a nicely made credential badge holder, with a zipper pouch on the back and two pen holders. I think tomorrow I will proudly wear my trick credential holder V2.0. (I like their motto "be ready before the moment")
 The bigger items were… well… better! A black neoprene stretchSHELL for a MacBook Air 13 (which I don't have). A classy red aluminum sports bottle was provided by Photopress Plugins. (I never heard of them until now, but they just started last year.) I will be sure to stop by their booth and check out what they have to offer the world. Also, I received a red Rogue Flash Gel for speedlights. (I can't wait to try it) It has has a simple attachment and looks like it might come in handy when I do some portrait work for friends and family. Another cleaver gadget Rogue included is for those of you who have an on-board flash and need more light is a DSLR Pop-up Flash Booster. It claims it magnifies the light by 8X. Now, I don't use cameras with built in flash, but my daughter, who is dabbling in the photo world, could use it. And lastly, a Mpod Mini stand by Joby. It's a bendable "desktop" tripod for your smart phone… How smart is that?! I can think of a few reasons why I'd use this. The obvious – Photo & video… and then on a non professional side – well I bet you can come up with a few scenarios where you wish you had a third hand.
 All in all… not a bad day's score!
 Thank you sponsors of WPPI.
A SUMMERY:
 First, I must say… How exhausting?! By the end of the day, I was drained. So much to take in. In fact, I needed a few days to let all the information marinate in my brain before writing all of this.
 The information these classes provided ranged from excellent to okay (I won't count the first one). A typical class was two hours long. And ranged from 20 eager students to 100+. The speakers who had a clear cut outline of their agenda, were by far the best! They were on point and where able to get all the juicy information they set out to share. These classes, made every second worth it! I am never wowed by people who talk about their dogs or family. I'm there to learn about something, not your family vacation. And considering that the attendees paid to learn a new tip or trade secret… It's frankly a waste of time and money. If I has to recommend a different floor plan for "person in charge", I would suggest adding, beginner – intermediate – advanced label, to the class description. I over heard several people comment about how they already know this… And left the room. Despite already having experience in the world of photography, I did get plenty of valuable information -some new, due to technology advances -some personal tips and experiences – and some, I will admit was nice, to get a "refresher" course on stuff I forgot about. Oh, before I conclude my class evaluation… Gary Fong, what an amazing man. Unfortunately he didn't get to the class description, but he gave his life story and how he made it to the top. He gave hope to those who needed a boost and inspired others to "just be yourself". I would love a one on one conversation with that man! Very genuine. Very real.
 The exhibit aspect of WPPI, was to say the least, OVERWHELMING! With two gigantic room full of vendors trying to sell their product – You need a game plan, or you feel like you just fell down the rabbit hole. I was defiantly "Alice" the first day. But then gained a foot hold once I mapped out what and where I needed to explore. A few vendors I enjoyed; ThinkTank, Lensbaby, Lowepro, Gary Fong (of course), Black Rapid and dozens of others. All were great! All were helpful and took as much time to explain their products or services. It was interesting to see all the latest gadgets under one roof. I you were planning on buying new equipment, this was the time to do it. Most places had discounts or deals they were happy to give. And just for stopping by, many places had "drawings" to win prizes. Oh speaking of prizes… If you take a class, look for who the speaker is sponsored by – they gave tons of free gifts… Expensive gifts!
CONCLUSION:
 WPPI was an experience I was glad to be a part of. I learned a few new marketing skills, creative tips in editing software, some helpful websites and discovered new products. Again the people, from MGM to WPPI, were all very very nice! I'd like to personally thank everyone I met in the Media room, and of course, Doug – for giving me a chance to put more data into my 'hard drive'. Only time will tell where my travels will take me next, and so far Life has been good… For this I feel Blessed!